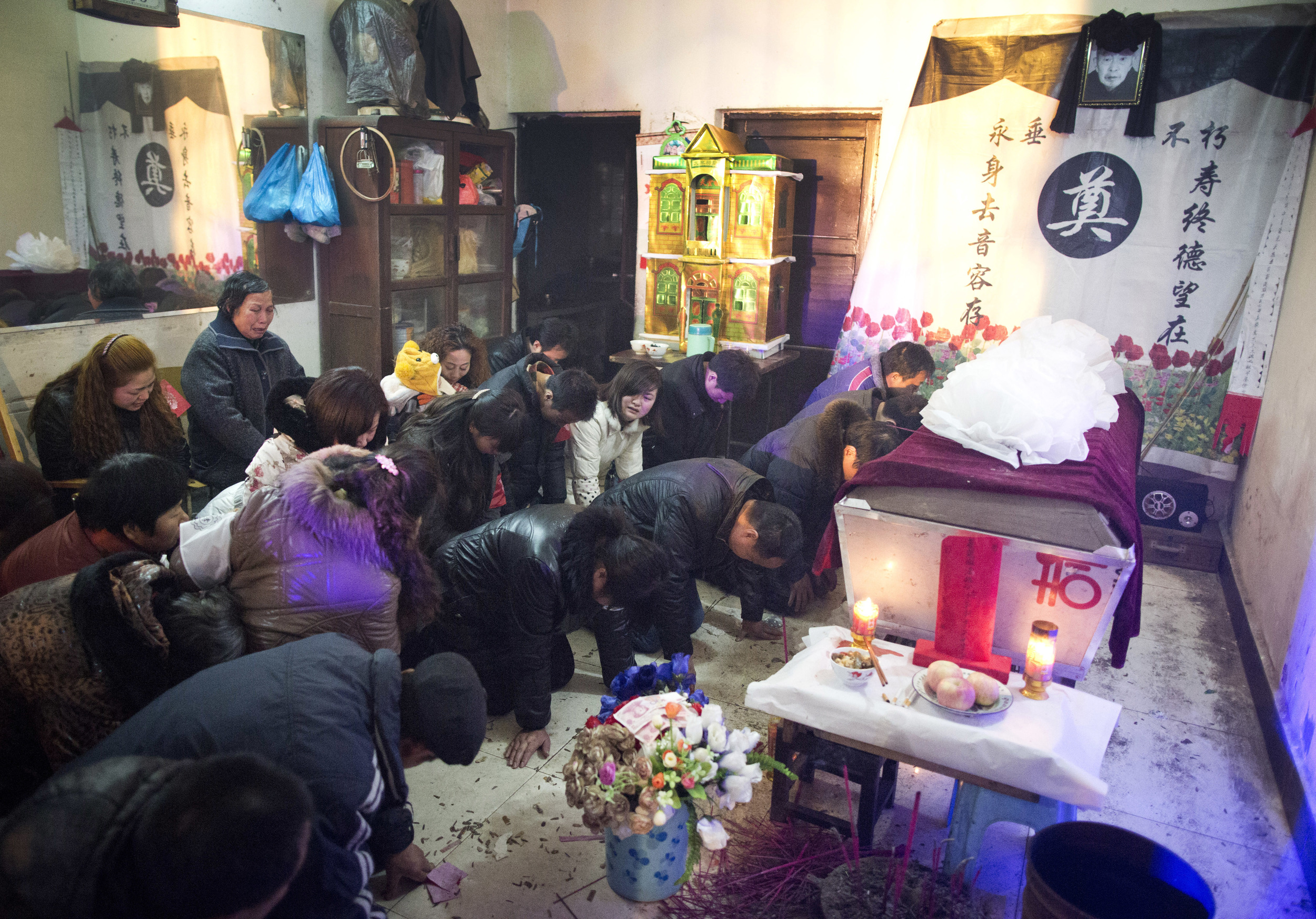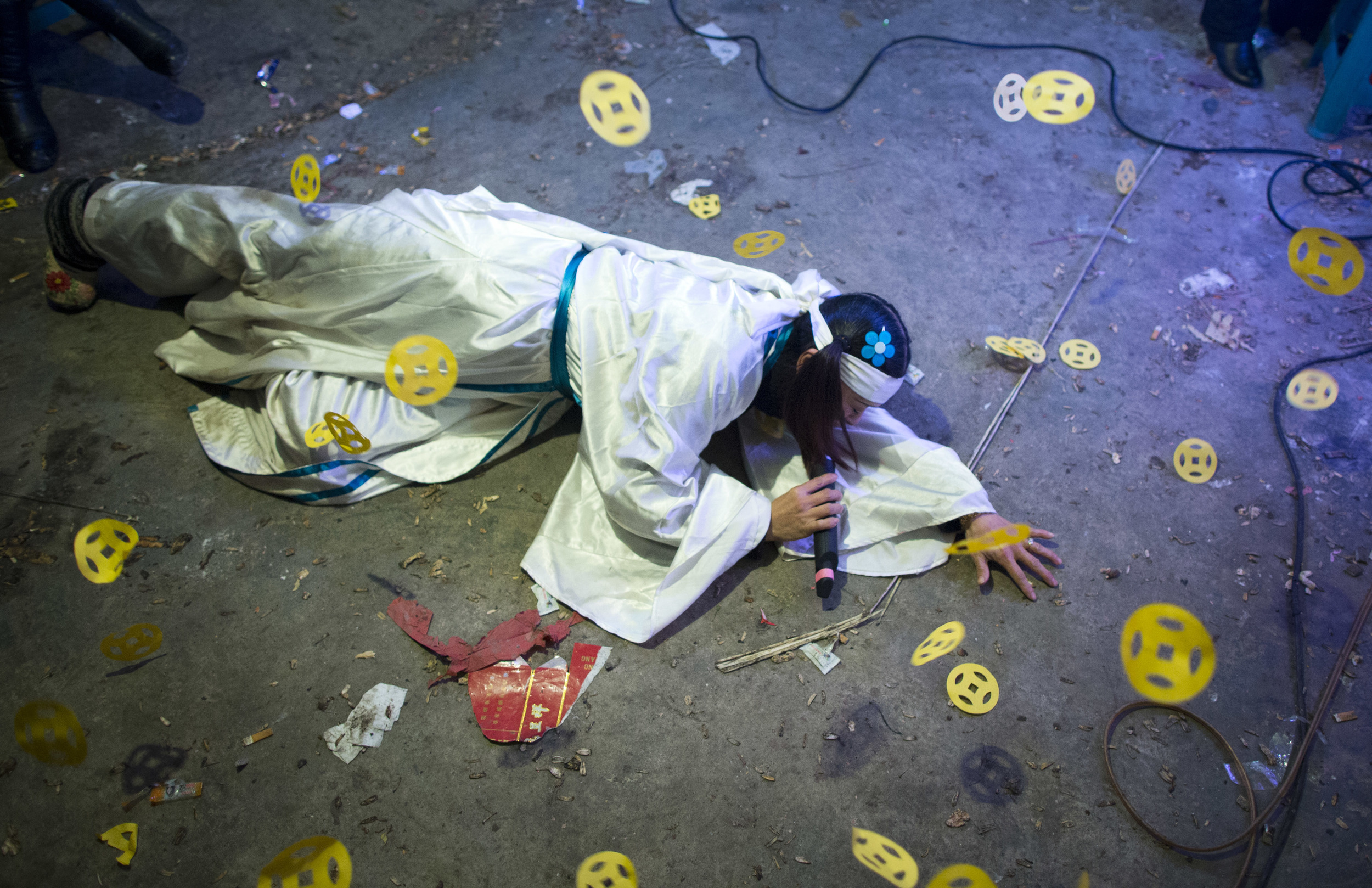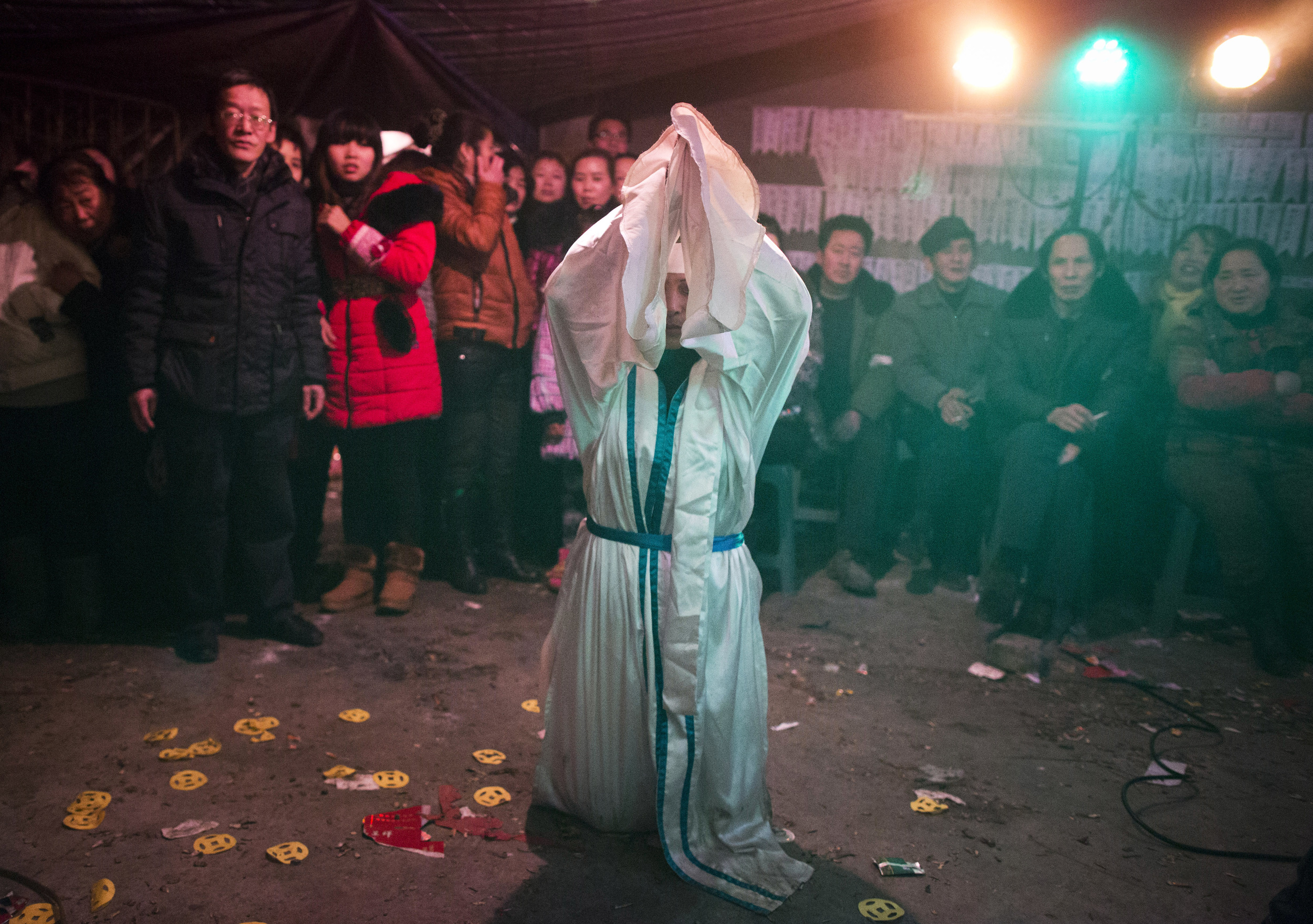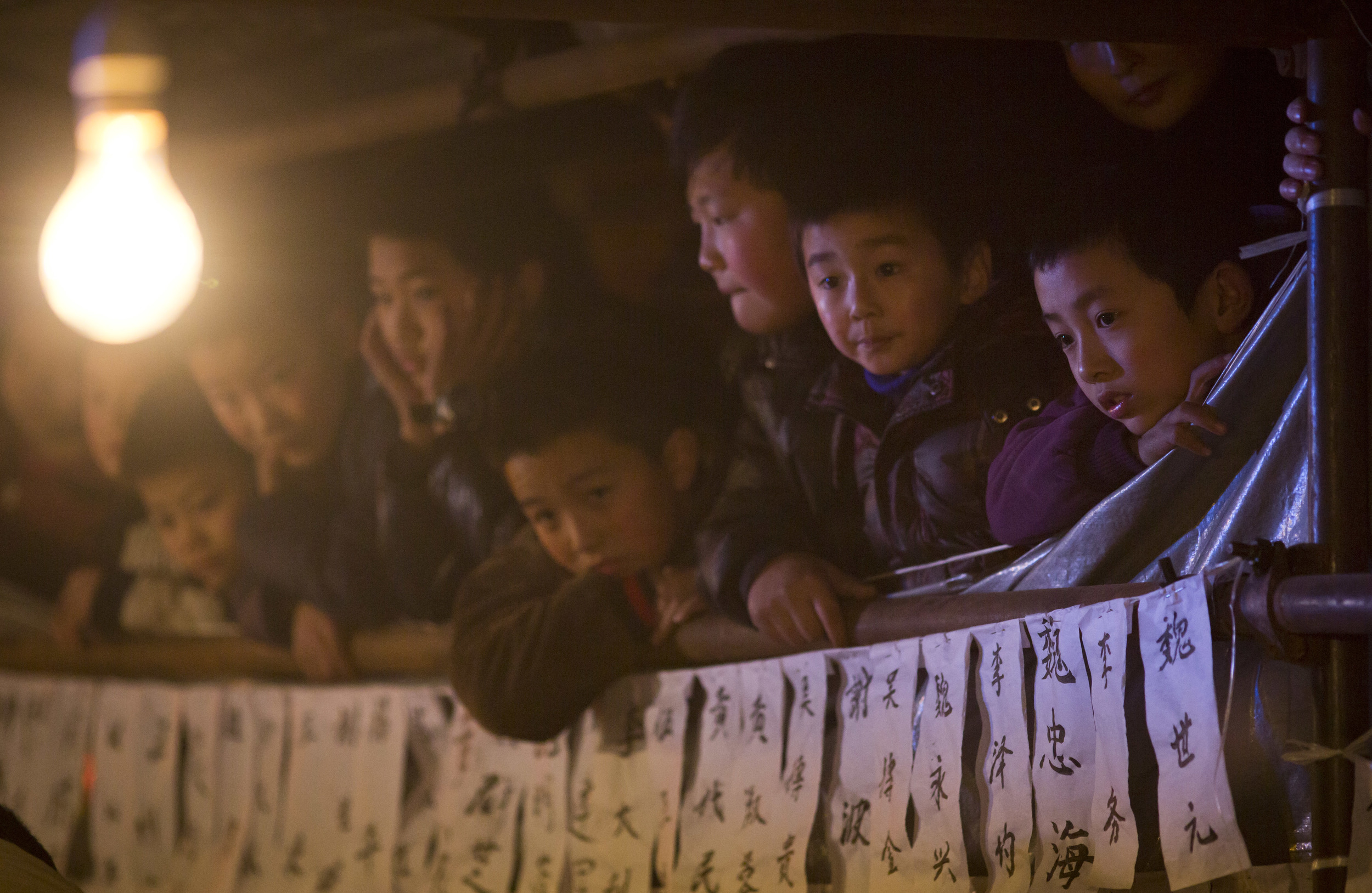 DingDing Mao
MARK MACKINNON
CHONGQING, CHINA — The Globe and Mail
The woman in flowing white robes collapses at the foot of Gong Wenhua's coffin, wailing her grief. "Father, you gave me life. You supported the family with little income. You loved your family and your daughter so much," she shouts between body-shaking sobs.
Then she lurches forward, crawling along a tattered red carpet toward the makeshift shrine at the end of the funeral tent. As she approaches the dead man, her voice rises to a heartbroken wail. "Merciless God took you away! I was not an obedient enough daughter. In the next life please let me be your daughter again. It is so painful that you are leaving us!"
Despite her angst, the woman in white isn't a grieving relative or distraught friend of Mr. Gong, an unemployed cook who died recently at the age of 47 from liver cancer. In fact, Hu Xinglian didn't even know the dead man's name until a few hours before she was singing his praises and screaming her anger at the sky.
Ms. Hu, who goes by the stage name of Dingding Mao, is the doyenne of the funeral criers of Chongqing, a small but rapidly growing industry of professional mourners who specialize in making sure a loved one's funeral is an unforgettable affair.
After speaking on behalf of Mr. Gong's daughter, Ms. Hu later takes on the persona of his younger sister, Gong Wenxue, and bawls her eyes out while reading out a letter she wrote to her dead brother. "Please go peacefully," Ms. Hu sobs as Ms. Gong quietly watches from a few metres away, dabbing gently at her own eyes. "Your daughter is my daughter. I will treat her well."